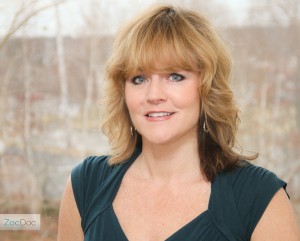 Dr Julie McCullough is a Board Certified Obstetrician Gynecologist with over thirty years of experience in her field. She specializes in all aspects of gynecologic care and focuses on the whole health of each individual patient. Her compassionate approach to women's issues offers patients a comfortable platform in which to discuss their gynecologic health concerns.
Dr. McCullough graduated Magna Cum Laude from Boston University with a Bachelor of Arts degree in Biology. She was the only woman of fourteen candidates accepted to the MMEDIC Program at Boston University School of Medicine and started her medical school training as a junior in college. She graduated from Boston University School of Medicine, and did her internship and residency at Hartford Hospital, graduating with a high volume of surgical experience and specialty training. She has practiced on the North Shore since graduating from residency in Obstetrics and Gynecology. She was a Clinical Instructor for Harvard Medical School, and currently performs her surgical procedures at North Shore Medical Center Salem Hospital. Dr. McCullough has received the Top Doctor's award in North Shore Magazine for 2020, 2021, and 2022 as well as The Patient's Choice Award many times throughout her career.
Dr. McCullough performs minimally invasive gynecologic surgery procedures in the hospital setting as well as on-site in the office. Dr. McCullough also offers a wide range of gynecologic experience in abnormal pap smears, first gynecologic exams and adolescent gyn issues, contraceptive counseling, menopausal symptoms and treatments, heavy and abnormal periods, post-menopausal bleeding, PMS, vulvar and vaginal issues, as well as insertion and removal of IUD's and Nexplanon contraceptive devices. Dr. McCullough and Dr. Jones have practiced together for over fifteen years, and established their current office practice, North Shore Gynecology, in July of 2011.
Besides her interest in her profession, Dr. McCullough's personal interests include sport fishing, music of all kinds, hiking, growing heirloom tomatoes, and spending time with her family, friends, and dogs.